Our most popular Alumni event of the year is back!
After a year off, we are pleased to announce that the final "Chi Psi at the Park" event has been scheduled for Saturday, July 17 at Arlington Park Racetrack. And since this is the last year that they will be running at Arlington, we're going out in style and have reserved a Suite for the day!
Offering a variety of luxuriously furnished rooms and a bird's eye view of the action from start to finish, the Arlington Suites radiate class and comfort. With VIP Level access you will mingle and enjoy delicious fare in a private suite complete with floor-to-ceiling windows and a walkout balcony overlooking the racetrack.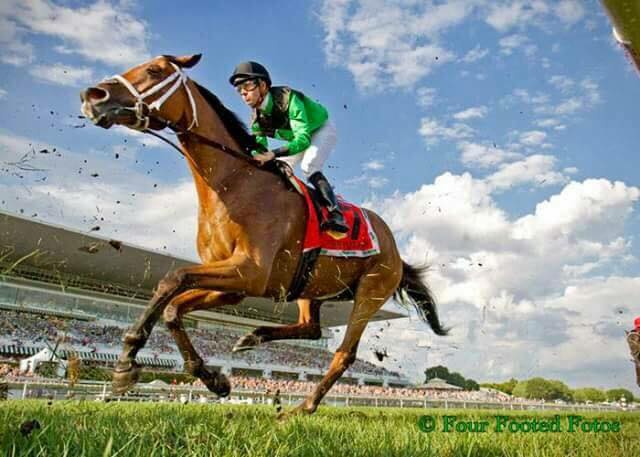 Our food for the day will be from the "Backyard BBQ" menu, featuring smoked pulled pork sandwiches and roast beef sandwiches with horseradish cream, along with other accompaniments. You'll also have access to a premium open bar.
To attend, please simply email me at 
[email protected]
 (or reply to this email) and let me know how many tickets you would like. Spouses and significant others are more than welcome. All we ask is that you make a $100.00 donation per guest to the Restoring Excellence Capital Campaign. 
You can make your donation online at 
azdchipsi.org/campaign
 or by sending a check to Chris Riehs at 3520 Timber Creek Lane, Naperville, IL 60565. For the price, you get admission, a program, access to the suite, and all the food and drink that you can handle on top of an exciting day of racing.
One more thing – this is a classier event than in years past, and Arlington Park enforces a dress code in the suites. No persons in torn or tattered jeans, shorts, t-shirts, halter tops, athletic shoes or abbreviated clothing will be admitted to the Suites. So, let's class it up for our final hurrah at Arlington Park!
The Park opens at 1:00 p.m. and the suites open at 2:00 p.m. Guests should enter off Euclid Avenue and park in Preferred Lots A or B. and enter via Clubhouse Entrance. The Grandstand Entrance will not be open in 2021. Once inside, you'll take the elevator up to the 5th floor and check in at the desk.
We'll also be hosting a handicapping contest where the winner will take home 50% of the entry fees, and the other 50% will go toward the capital campaign. Details on this will follow. July 17 is what would normally be Arlington Million Preview Day, but they're not running an Arlington Million this year because they don't have a million bucks to give out. But there will still some great stakes races on the card, so if you actually care about the racing, this will be a great day to come out to the track.
We look forward to seeing you on July 17!!