Restoring Excellence: The Zeta Delta Lodge Campaign
The Zeta Delta Lodge Campaign is a two-phased capital campaign, with the goal of Restoring Excellence at Alpha Zeta Delta by purchasing a new Lodge, improving operations at the Alpha and alumni levels, and increasing communications with our alumni to increase their interest in, and involvement with, Chi Psi. 
Phase 1 of our capital campaign was completed on August 24, 2019, when a ribbon cutting ceremony was held to dedicate the new W. David Romoser Lodge at 710 West Ohio Street. Our goal is to secure Zeta Delta's place as a top fraternity on the University of Illinois campus and in the Chi Psi community, as set forth more fully in the below Statement of the Case.
Phase Two of the Capital Campaign
Phase Two of the Zeta Delta Lodge Campaign is currently underway. Phase Two is planned to span five years, from August, 2019 – August, 2024, and has a dual purpose campaign: (A) to solicit donations to the Alumni Corporation in order to pay down our mortgage before we need to refinance the building in August, 2024; and (B) to raise money to replenish Zeta Delta's fund that is held by the Chi Psi Educational Trust having used a little more than $500,000 of our educational fund to put toward the down payment for the Lodge.
Option "A" – Donate to the Zeta Delta Alumni Corporation
Donations to the Alumni Corporation are again sought during Phase Two of the Campaign. These donations, like all donations that were generated during Phase 1 of the Campaign, are not tax-deductible but are important nonetheless. These donations will be used to pay down the mortgage and to support the Alumni Corporation's operations. Our goal is to raise an additional $250,000 to pay down the mortgage when we refinance in August, 2024.
When we completed the Lodge purchase, an $850,000 mortgage was taken out from First Financial Bank in Champaign. We have a 20-year amortization period with a five-year balloon payment due. It is our hope to pay down as much of that mortgage as possible in the next five years so that when we approach the bank to refinance, our principal and interest payments will be significantly reduced, which will allow us to lower the rent being charged to the undergraduates significantly, which will aid the Alpha in recruiting new members.
Furthermore, although the new Lodge is in pristine condition, a new roof will likely be needed in 10-15 years. It is imperative that we pay down our mortgage sooner rather than later before we have to tackle a significant capital project.
You can make your Option A donation securely using our online form below, or you may print out the pledge form HERE and send it in to the address provided on the form.
Option "B" – Donate to the Chi Psi Educational Trust
In Phase 2 of the Zeta Delta Lodge Campaign, we are also soliciting donations to our fund that is managed by the Educational Trust, and we are pleased to announce that these donations are tax-deductible.
In order to complete the purchase of the Lodge, we were forced to deplete our educational fund almost entirely.  Therefore, a primary goal of Phase 2 will be to replenish the fund so that we can keep up with our robust scholarship program – including the Temple Hoyne Buell Memorial Scholarship that helped the Lodge recruit a long line of impactful brothers, including several former #1's, including: Eric Prester, ZΔ '00; Glen Scott, ZΔ '01; Neal Rushforth, M.D., ZΔ '03; Paul Parks, ZΔ '03; the late T.J. Nensel, ZΔ '03; Justin Tarnoff, ZΔ '06; and Scott Starzynski, ZΔ '08.
Funds from the Educational Trust will also be used to fund the purchase of new computers, computer equipment, desks, chairs, and other items that are used in educational spaces, and it may reimburse the Corporation for the proportional cost of operating the educational areas of the Lodge. With just about 30% of the Lodge being designated as purely educational space, being able to rely upon the Educational Trust to supplement our income by covering up to 30% of the operating expenses will help Zeta Delta separate itself from other organizations if we continue to have a thriving Educational Trust.
There is one caveat we must all keep in mind, however.  Unlike the manner in which we utilized the Educational Trust to help fund the Lodge purchase, we will not be able to pay for any of the above items – scholarships, equipment, operating expenses – from the principal of the Trust. In order to ensure that our educational funds remain for generations of Zeta Delta brothers to come, we will need to rely only on the income generated by our fund with the Trust. Historically, the fund has earned about 4% in interest per year. That means in order to fund one (1) $1,000 annual scholarship, a seed gift of $25,000 to the Trust is necessary. Our goal for Phase Two, Option B is to raise $500,000 for our educational fund.
If you are interested in taking advantage of this tax-deductibility, please CLICK HERE to print out the pledge form and send in your donation. Checks should be made out to "The Chi Psi Educational Trust" and you should write "Zeta Delta Fund" in the memo portion of your check.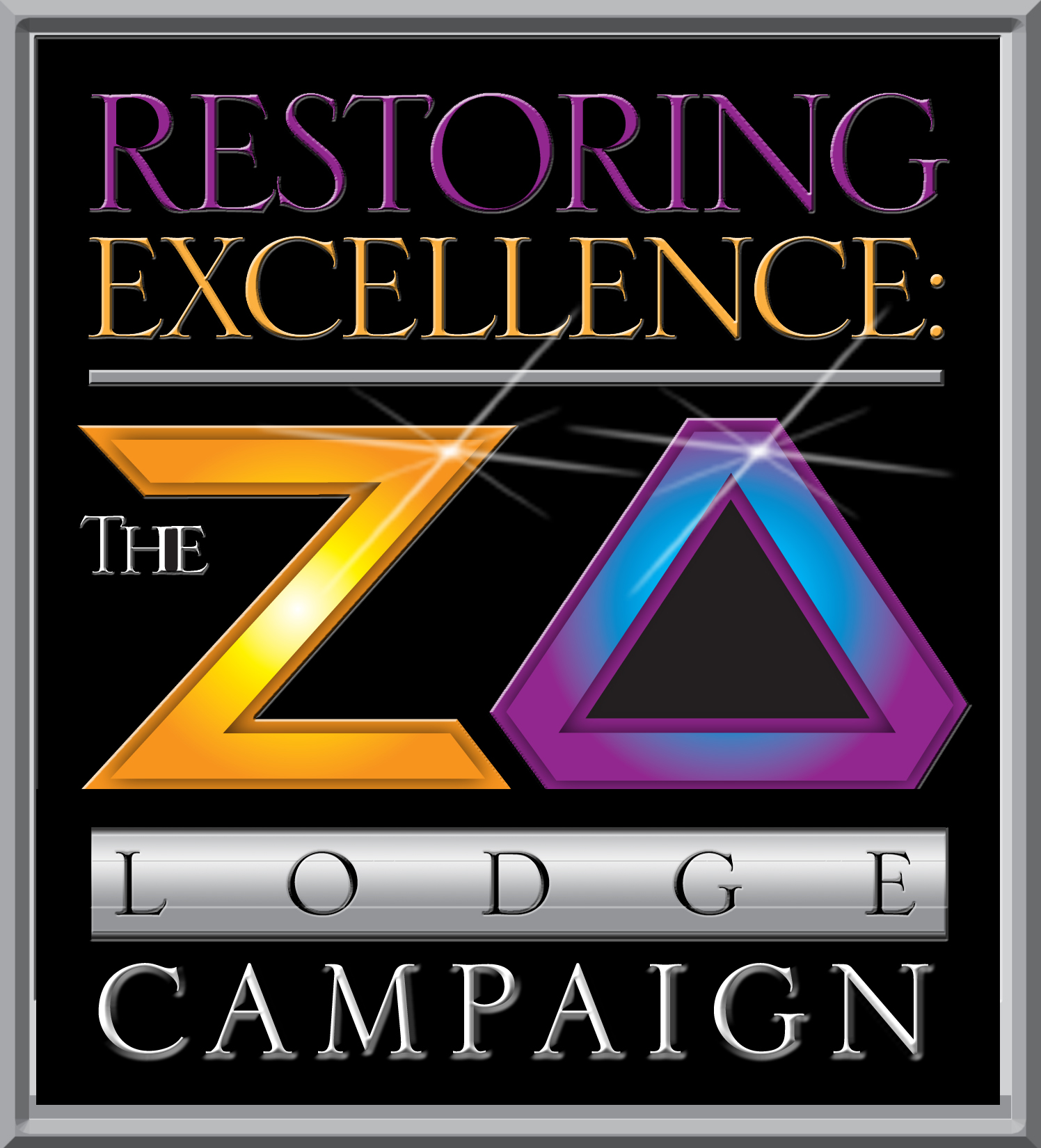 Click the left and right arrows on the image above to scroll through the images or click on the image to view it in larger frame.
LEGACY CLUB
Without the commitment and generous financial contributions of these fourteen Brothers, the purchase of the new Lodge in 2019 would not have been possible. Zeta Delta Brothers past and present are forever grateful for the dedication of these Brothers and the Legacy they have left for future generations.
Robert C. Preble, Jr., X '44
William H. Thompson, ZΔ '52
Thomas L. Humphris, ZΔ '53
Robert N. Quade, ZΔ '54
W. David Romoser, ZΔ '65
John M. McKinney, ZΔ '67
John R. Rodenburg, Jr., ZΔ '71
James L. Hastings, ZΔ '74
John Musnicki, ZΔ '87
Robert J. Donat, ZΔ '91
Jeremy M. Doser, ZΔ '97
Gregory M. Mini, ZΔ '00
Neal D. Rushforth, ZΔ '03
Jeffrey May, ZΔ '05
Phase 1: Complete
Phase 2, Option A: In Progress
Phase 2, Option B: In Progress
Capital Campaign Donations
Please note:
Donations made during Phase 1 are not tax deductable.
If you are donating $2,500 or more, please contact Chris Riehs, ZΔ '90 for instructions.